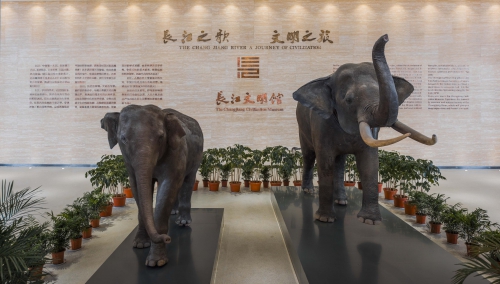 The Changjiang River is the mother river of the Chinese nation. Her long and profound civilization has made great contributions to the Chinese civilization and even to the whole world's civilization. In order to comprehensively present the material, spiritual, social and ecological civilization of the Changjiang River, Wuhan Municipal People's Government takes the opportunity of holding the 10th China (Wuhan) International Garden Exposition, cooperating with the Changjiang Water Resources Commission and Wuhan University, to establish the Changjiang Civilization Museum. Designed by German ecological architect Thomas Herzog, the museum covers an area of 31,000 ㎡. The museum fills the domestic gap that there is no museum intensively demonstrating a river basin civilization .
Located at central position of the Gardening Expo Park, the Changjiang Civilization Museum is a non-profit cultural institution for collecting, exhibiting, and studying the natural ecology and human civilization of the Changjiang River. The theme of the Changjiang Civilization Museum is "Song of Changjiang, Journey of Civilization", and the main connotation is "water nurturing human beings, human beings producing civilization, and civilization assimilating into ecology".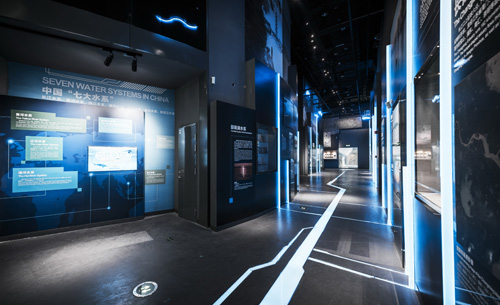 The Natural Hall "Into Changjiang" collectively exhibits the beautiful natural ecology and cultural landscape, "Golden waterway", abundant resources and a large number of precious animal & plant specimens and cultural relics. The Cultural Anthropology Hall "Apperceive Civilization" highlights the natural environment and historical civilization of the Changjiang River, including hundreds of cultural relics from the Yunnan-Tibetan Culture, Bashu Culture, Jingchu Culture and Wuyue Culture. The Experience Hall "The Amazing Journey of the Changjiang River" takes the beautiful landscapes and classic cultural scenes along the Changjiang River as its background. What's more, the museum imports the most advanced "vehicle and ride control" from Holland and invites Chuck Comisky (Visual Director of "Avatar", "Father of Hollywood 3D Technology") to design this experience project which combines entertainment with education, showing tourists the charming landscapes and culture of the Changjiang River. In the service area, there are stores selling commodities with Changjiang cultural elements, Changjiang post office, book store, pizza shops etc.
The establishment and opening of the Changjiang Civilization Museum will not only deeply impress audiences in visual and spirit, but also become a new window for presenting the Changjiang civilization, a new symbol of Wuhan city, a new spot for sightseeing, and a new stage for promoting the Chinese Civilization.