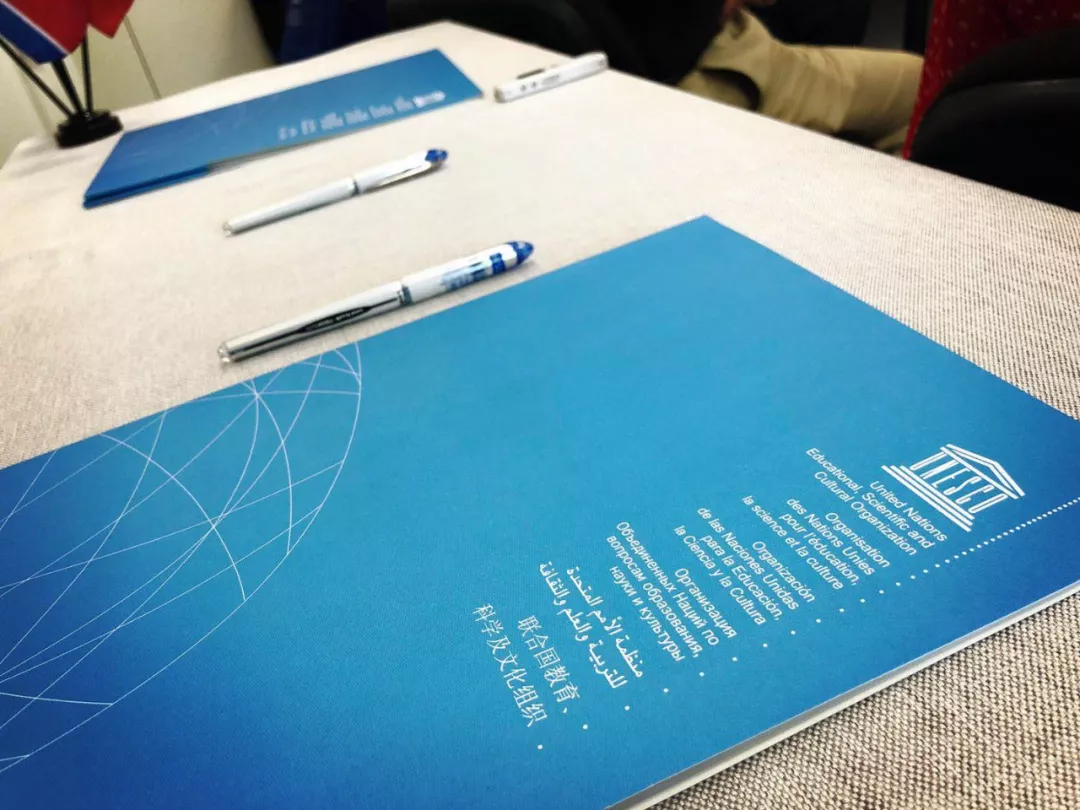 Today, the Changjiang Civilization Museum (Wuhan Natural History Museum) and UNESCO Beijing Cluster Office launched their cooperation for the co-organizing of the 2018 and 2020 Great Reivers Forums (GRF), supported by the Municipal Government of Wuhan. Rivers are the blood vessels of the earth and the cradles of human civilizations. The GRF will be a unique opportunity to gather global intelligence to exchange ideas and share experiences while sticking to the common values of all humans.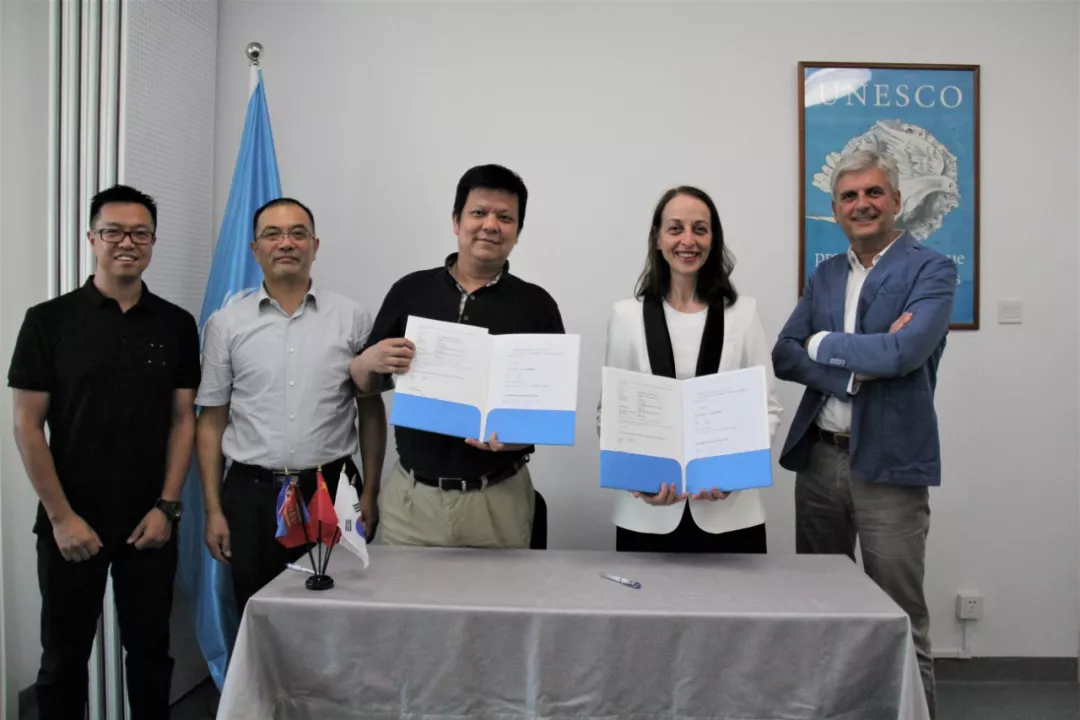 The Changjiang Civilization Museum and UNESCO Beijing Office Have Launched Cooperation on the 2018 and 2020 "Great Rivers Forums"
The 2018 GRF will be held at the Changjiang Civilization Museum in Wuhan on 28-30 October. Focusing on the theme of "Confluence: Great Rivers Civilizations – High Quality Development for a Sustainable Future", this forum will have three parallel sub-forums on the topics of "Great River Civilization: Preserve and Let Evolve Their Natural and Cultural Heritage", "Water Museums and Great Rivers Civilizations – Heritage, Memory and Sense of Place", and "Urban Development along Great Rivers – Reconnecting the City with its River".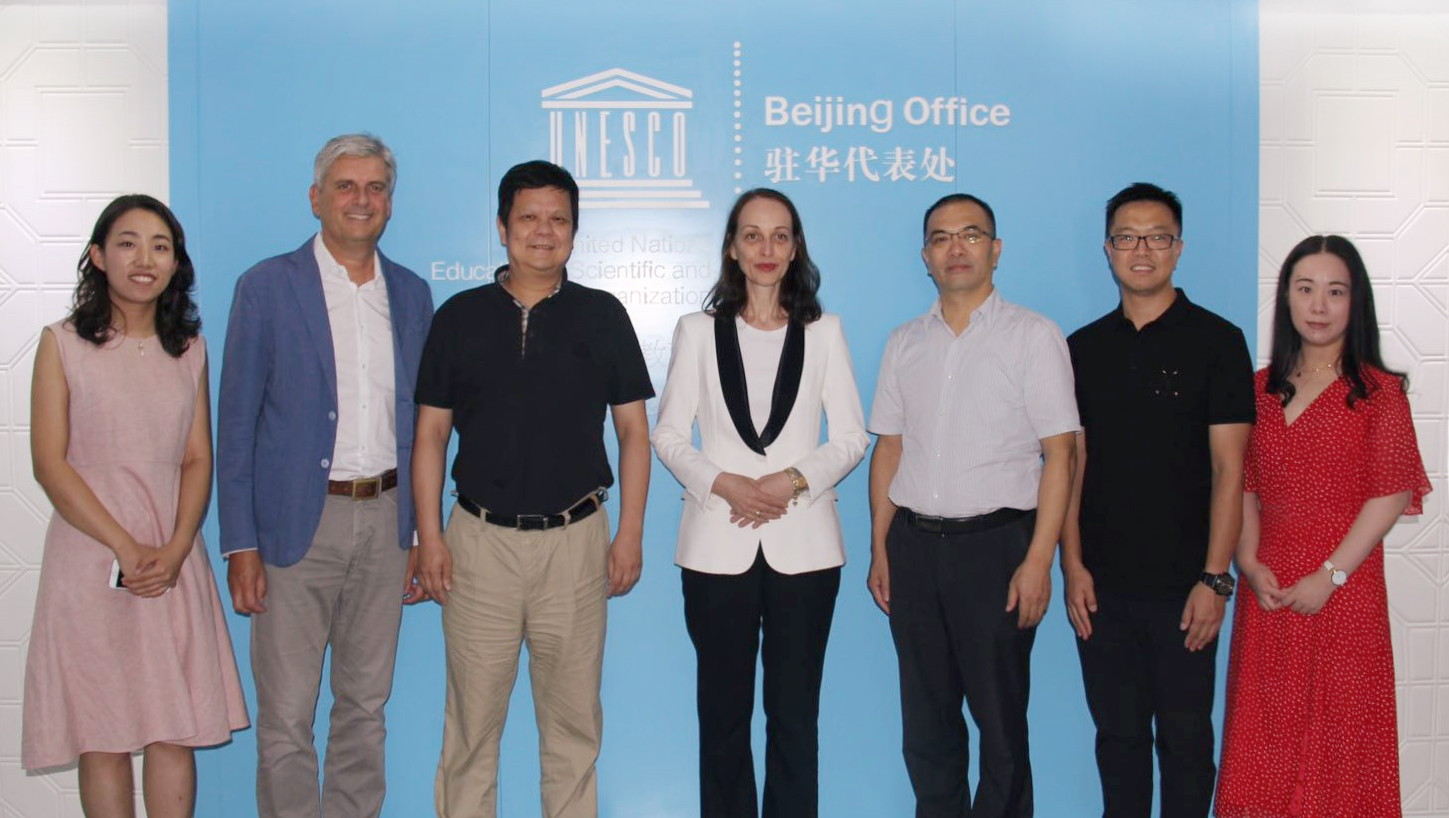 From left to right: Li Ang, project assistant of the Natural Science Division of UNESCO Beijing Office, Mr. Philippe Pypaert, natural science project expert from UNESCO Beijing Office, Mr. Wu Tao, Chairman of the Changjiang Civilization Museum, Ms. Marielza Oliveira, UNESCO Beijing Director and UNESCO Representative, Mr. Zhang Hongbin, Deputy Director of Wuhan Cultural Bureau, Mr. Zhangjun, Deputy Director of the General Office of Wuhan Municipal Government, and Ms. Zhang Xiaowen, Deputy Director of the Changjiang Civilization Museum
Every second year, the GRF offers itself as an international open platform for experts and managers from various horizons and disciplines. Participants will have a great chance to explore the role great river civilizations should have in achieving a more sustainable development of the world. "The involvement of sister cities and UNESCO networks (World Heritage sites, Creative Cities, Biosphere Reserves and Ecohydrology Pilot Sites) in this cooperative effort will contribute to push forward high-quality development along great rivers, with particular attention to their ecological and cultural environment," said Philippe Pypaert, Programme Specialist of the Natural Science sector of UNESCO Beijing.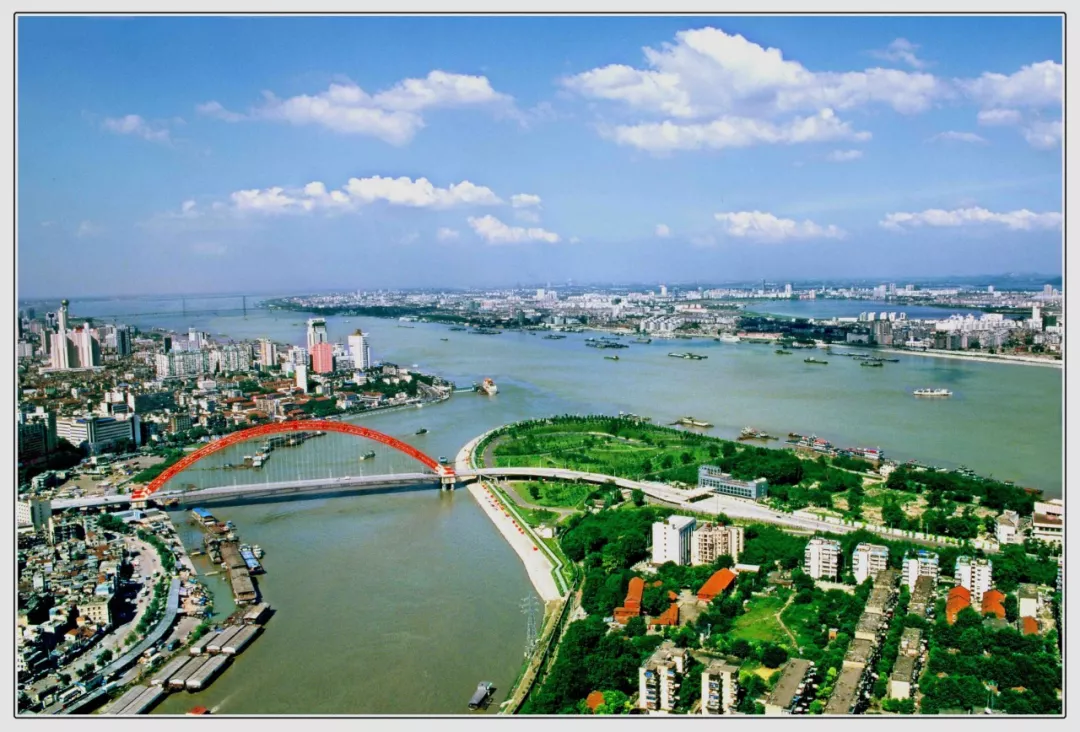 Wuhan/Wuhan ©Zou Youqin
Wuhan has joined UNESCO Creative Cities Network as the "City of Design" in 2017. It is also a central city in the Changjiang River Basin, as well as one of the cradles of the Changjiang River Civilization. The cooperation between the Municipal Government of Wuhan and UNESCO will contribute greatly to the promotion of Great Rivers Civilization and Sustainable Development Goals.